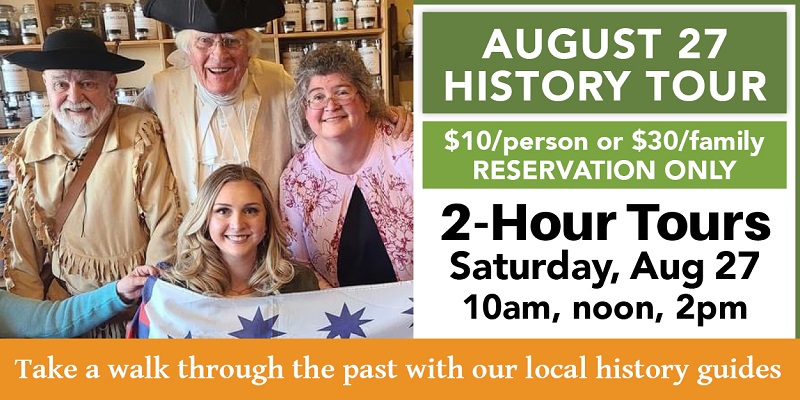 History is more than just old buildings and wars. It's a glimpse into the lives of ordinary citizens like us. Are you ready to journey back in time? We're offering guided tours August 27 for a peek into the past. 
If you ever wondered what people did before iPhones… early residents of our area did all kinds of things! People had to be their own Facebook, visiting with neighbors and relatives, and playing games in real life.
People had to be their own Walmart, too, as most anything you needed was made at home, or fabricated by skilled craftsmen. Ordinary people made household items and tools, made toys for children, made fabric and clothing, and traded and sold goods and services.  
Human ingenuity is on display in every one of our buildings. Here is your opportunity to walk in the footsteps of Warren County's earliest residents. Explore the rich heritage of local people, history, medicine, and home life with our "historytellers."
Make a date with Warren Heritage Society for Saturday, August 27. Tours start at 10am, noon, and 2pm. Please pre-register online.