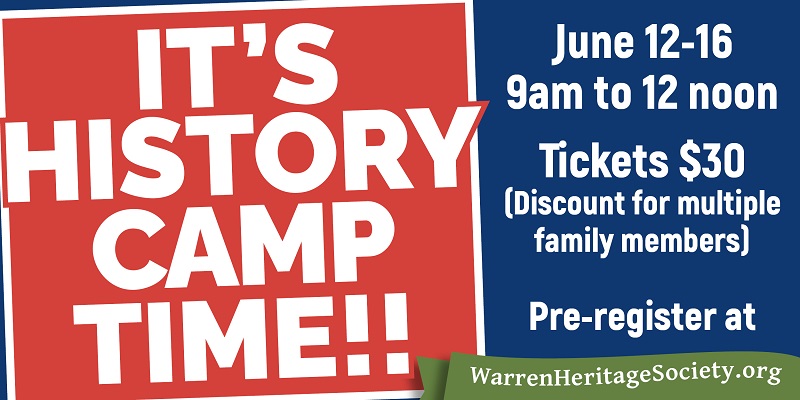 We're going to have a week of fun June 12-16 with our yearly History Camp, and we hope you will join us!
Each day of the History Camp will concentrate on one aspect of local history. We provide drinking water, healthy snacks, supervised activities, and rest breaks for these half-day events.
Warren Heritage Society buildings are air conditioned, and our staff is always mindful of your child's safety. No meals will be served aside from snacks.
Plan to drop off your child on time, as part of the fun is some mini-excursions — walks around the local historic area, and trips to nearby historical landmarks.
Dates: June 12-16 from 9am to 12 noon. Please drop off and pick up your child on time so they don't miss out on any of the activities.  
Fee: $30 with a discount for multiple family members. Drop by to fill out or give us your REGISTRATION FORM TU-TH 10-4. Call or email for more details (540) 636-1446 whsivylodge@comcast.net.
---