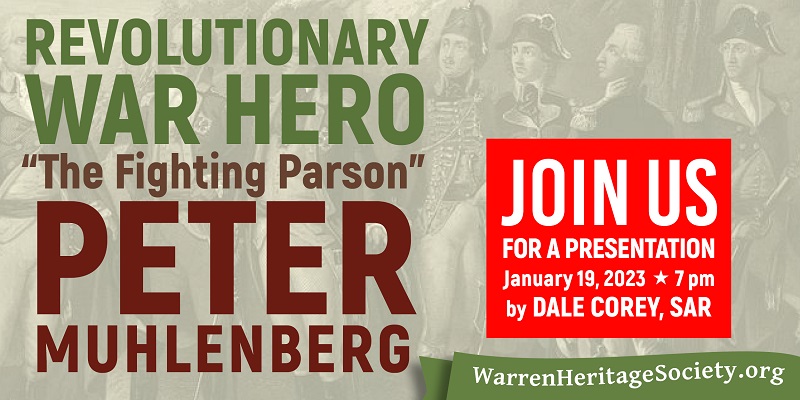 "There is a time for all things. There is a time to preach and a time to fight. And now is the time to fight." Those were the words of the young Reverend Muhlenberg in January 1776, as he threw off his clerical robes to reveal the uniform of a Virginia military officer in Woodstock, Virginia!
Join us January 19, 2023, at Ivy Lodge on Chester Street for a talk on Reverent Major General Peter Muhlenberg, Revolutionary War figure.
Peter Muhlenberg (1746-1807) was the prime example of a "fighting parson" during the Revolutionary War. He served with distinction throughout the war, commanding a brigade that successfully stormed the British lines at Yorktown. He retired from the army in 1783 as a brevetted major general and later served as Congressional Representative and then Senator for Pennsylvania.
Dale Corey of the SAR will present.