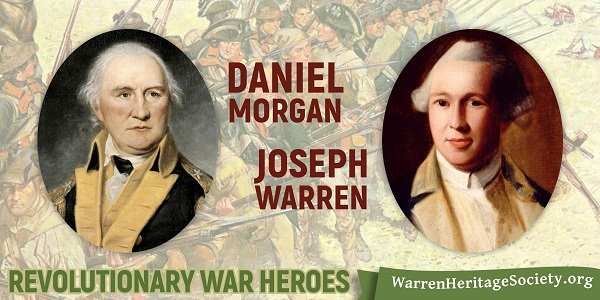 Thanks to the tireless efforts of local historians including Larry Johnson, the bridges that span the Shenandoah River on the north side of Front Royal will be dedicated to two Revolutionary war heroes.
Joseph Warren, a patriot from Boston, died in the Battle of Bunker Hill and became a national hero. General Daniel Morgan settled in the area after the war and is buried in Winchester, and his battle tactics are taught in war colleges to this day.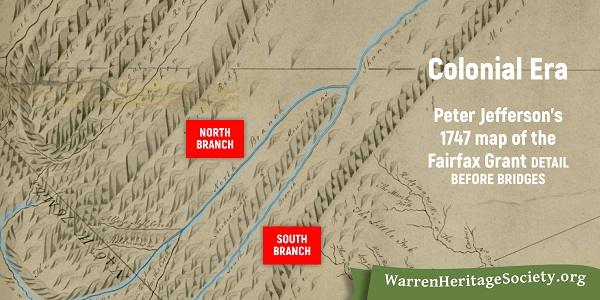 On November 19 at 2 pm, the north fork bridge will become "General Daniel Morgan Veterans' Memorial Bridge," and the south fork bridge, "Major General Dr. Joseph Warren Veterans' Memorial Bridge."
The Shenandoah River features prominently in local history. Area natives are said to have named the river Daughter of the Stars because the stars reflected so beautifully in the water. Colonial surveyors mapped out river bends and tributaries in impressive detail. Early local commerce was supported by boats and ferries, and bridges were built by some time in the 1800s.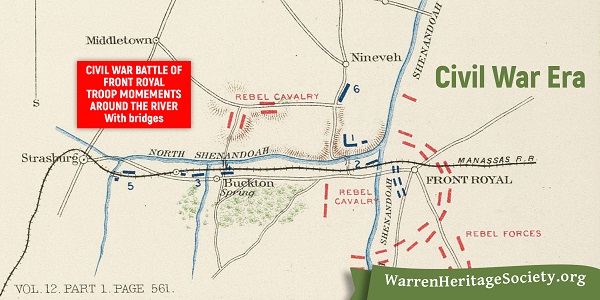 The north and south fork bridges were almost destroyed by fire in the Civil War! During the Battle of Front Royal, Union troops set fire to both bridges, but Confederate troops saved the south fork bridge. There are later references to floods destroying at least one bridge.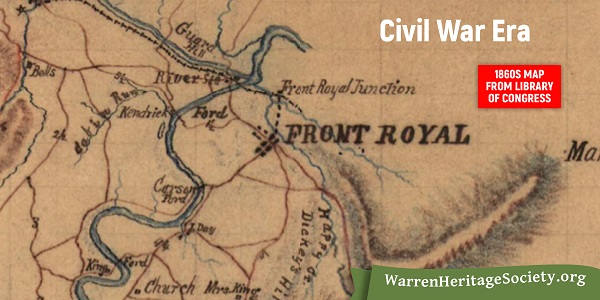 The bridges that we have known in recent years were built in 1933. Our new bridges were constructed in 2017.
Warren County is steeped in history, and it's nice to have a new reminder of just how far back it goes!
Stop by the Warren Heritage Society to learn more about Colonial history.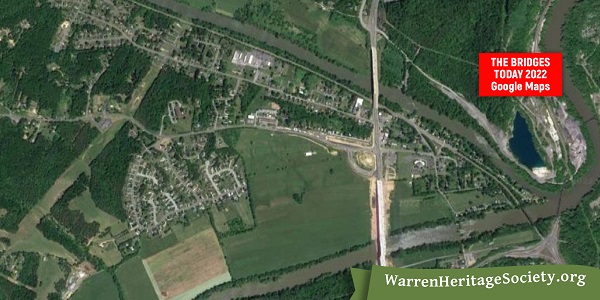 Read more:
Article in the Royal Examiner about bridge dedication
Wikipedia's article on the Battle of Front Royal
---